Groarty House & Manor
Bed and Breakfast Northern Ireland

It is always wonderful when a customer leaves a review for us.
please see below for some of our favorites

AmberJune Neill
From the moment we arrived we felt very welcomed into this beautiful home, the rooms are immaculate (with plenty of tea and coffee). The staff are very friendly and provided an absolutely gorgeous Irish breakfast.
13/03/19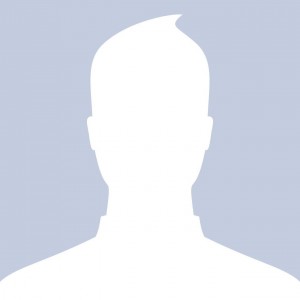 malcolm f
excellent Excellent B & B Margaret & John looked after us well for 2 nightsl. Super bathroom/shower, good wi fi & breakfast was good too, We ate at Mollie Malones which is approx 1 mile away last night large portions & recommended. We parked in Quayside multi storey for a wlkabout the town as it was easiest, cheap & easy to find. If you want to stay in the countryside with superb views approx 3 miles out of Londonderry this is the place. Nice lounge on ground floor too
20/05/23
Ilona A

Excellent Hi Hungarian BikersThank you for taking time to leave us your positive feed back.My staff and I appreciate and are encouraged by your comments.regards Margaret & John.
20/05/18
Golf18GetAway

Lovely B&B 5 minutes outside of Derry We stayed two nights - very good room upstairs in the adjacent house. Spectacular view of the harbor and out to the Atlantic Ocean from our second floor room. We relaxed each evening in the gazebo with the same harbor view. Pleasant hosts and stable Irish breakfast. Would recommend staying here when in Derry.
07/08/18

David Carter
A most lovely manor house on a lovely quiet country side very close to the town. We received a very warm welcome as guests and breakfast is offered to the guest specifications. Rooms are large and beds very comfortable. This is a great place to stay, especially if you have your own transport.
07/04/19
Shortiesgl

Peaceful Lovely place to stay, spacious ensuite room with tea/coffee facilities. Located just outside town centre. Lovely home cooked breakfast. Plenty of parking, friendly hosts. Handy folder in the room with information of places to visit, taxi and places to eat.
13/05/18

Claude Tieche
Beautiful setting overlooking town. Rooms and breakfast excellent. Helpful hosts
01/06/19

Yvonne De Beer
Lovely place, obliging owner, quiet neighbourhood.... You hear.... Nothing, at night.
18/06/19
noxy658

Perfect Such a nice getaway! The hosts were very very nice, ready to help at anytime (they even dropped us into town one night as we couldn't get a taxi out)! The room was clean, the bathroom too, and even though the decorations were a bit kitsch, the atmosphere was amazing. However, you really need to have a car as it's quite far from the city-centre.
31/08/18
James W

A great place to stay We stayed 2 nights here. the room was spacious. Comfortable bed, great shower. very good breakfast to start the day can't fault our time here. staff friendly and helpful loads of parking spaces spacious grounds. We arrived on Saturday evening and intended to go into London Derry for the day on Sunday Margaret offered to run us in as there was no buses. But we took our car. enjoyed our time here and in Derry would defiantly recommend and would stay again. OH thanks for sending glasses.
19/07/18
Colette C

Lovely surroundings Lovely place, bedrooms are clean and spacious. Shower was amazing. The surroundings are beautiful. Breakfast was delicious, plenty to eat and very tasty. The owners and staff were very friendly and helpful. We will definitely return.
17/04/18
Dani K

"Warm welcoming " We arrived on motorbikes with my friends after the NW200 bike race. We were Absolutely spoiled.we arrived quite late on "Saturday" but they called many restaurants around to fit us for dinner. Gave us a lift with their own cars to the restaurant. 8of us were there with 5bikes and also we had a chance to park our bike into their garage which was just brilliant gesture from them. We were absolutely amazed by this family
30/07/18