Groarty House Bed and Breakfast Derry – Londonderry, bordering Donegal is owned by John and Margaret Hyndman. The guest house and farm have been in the Hyndman family for three generations and so they certainly know the business inside and out.
To supplement the farm income, John and Margaret have been welcoming guests to their home since 1993. They love the job of being hosts at their Guest House, they love meeting new people and also seeing old friends who have been coming to the Guest House for many years.
In fact there are many people who come back to Groarty Manor year after year.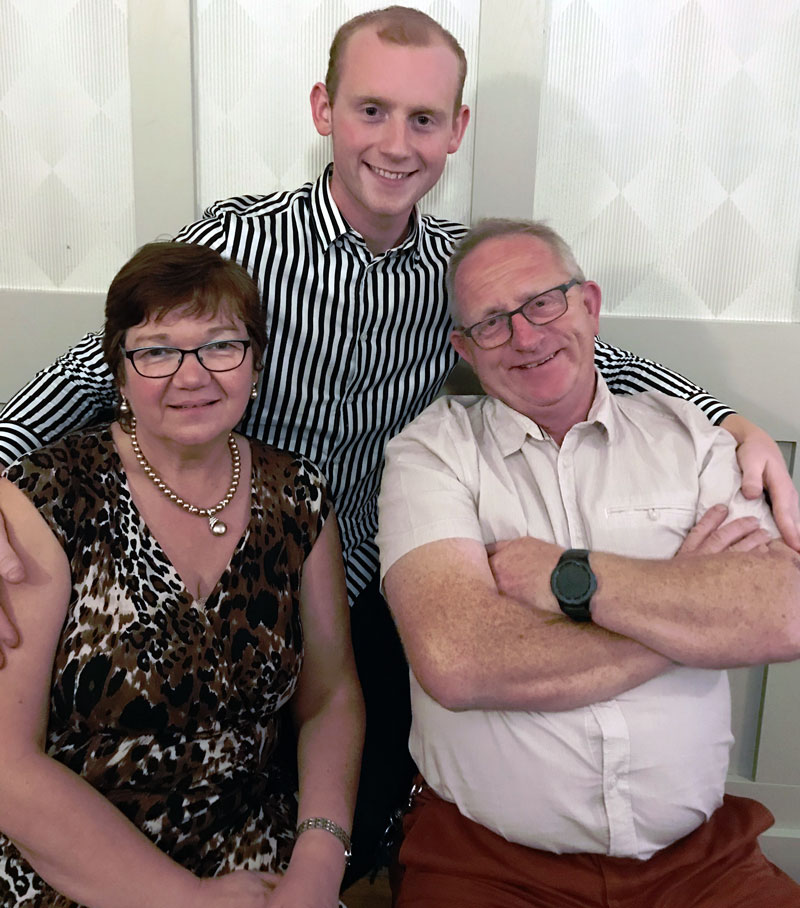 A place To Relax And Enjoy
The key to the success of the B & B is to keep the atmosphere welcoming and relaxing for the visitors. When people take a few days away from their homes and their jobs they want to go to somewhere that they can relax and unwind, and it is John and Margaret`s job to ensure they can do just that. They have put a lot of thought into furnishing the guest house so that it gives off a relaxing vibe, and all the rooms are tastefully decorated with the dining areas also a lovely room to have your breakfast in. Margaret enjoys dress-making and embroidery, and has hand-made many of the furnishings in the bedrooms, as well as Macrame flower hangings, tapestry and embroidery pictures throughout the house.
A Quality Bed And Breakfast
So all in all Margaret and John run a very high quality bed and breakfast from the tranquil surroundings of Groarty House and Manor, but they still manage to keep the prices down so that guests get the best of both worlds. Northern Ireland can be a lively place in some of the towns and cities so it is nice to be able to come back to this bed and breakfast and relax after a long day and evening out on the tiles. That`s the great thing about this wonderful country of ours, there is something for everyone.
Groarty House/Manor Prices
So if you want to check our Rooms & Prices then please be our guest if you will pardon the pun! I am sure you will find our prices very affordable indeed. We do run special offers from time to time on our rooms so it is always worth checking out if we have anything when you are visiting. Thanks for spending the time to read our website, please have a good look around the site while you are here and of course if you have any questions to ask us before you book please give us a ring on 028 7126 1403. There is also a form on the Contact Us page which you can send any enquiries you have to us, and we will be sure to get right back to you.